New Beginnings Baptist Church
Pastor Mark Fennell
For All Our Veterans Who Have Served
For Our Country & Our Freedom:
WE AT NEW BEGINNINGS BAPTIST CHURCH THANK YOU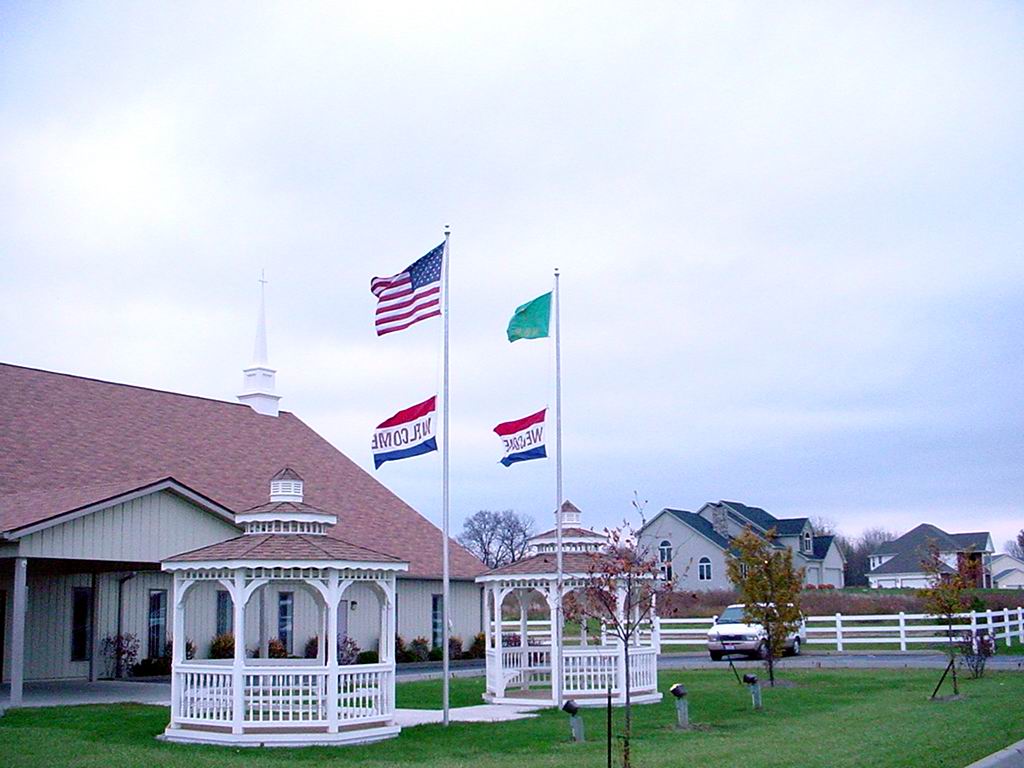 Sunday School: 9:30am
Sunday Worship: 10:30am & 6:00pm
Wednesday Night Service: 7:00pm
We are less than 8 minutes on Refugee east of the 256 & Refugee intersection.

Continue about 2.9 miles east of North Central HS & the Kroger store on Refugee.

You will see our gazebos & two flag poles out front

If you are coming from Pickerington, look for us on your left as you approach.